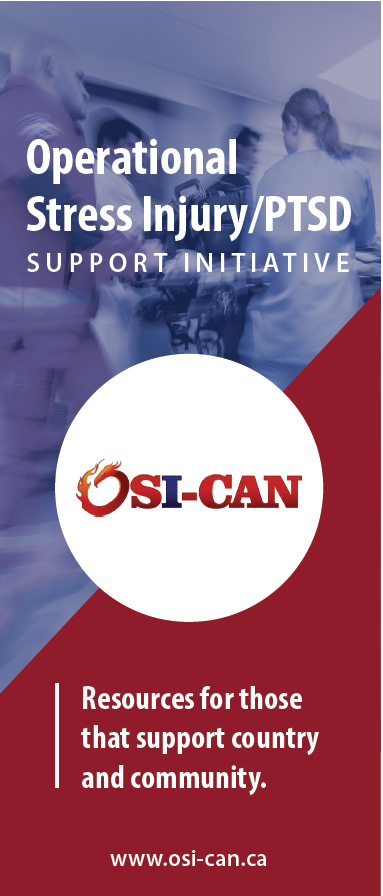 OSI-CAN peer support groups and the operational stress injury/PTSD support initiative
OSI-CAN is an operational stress injury (OSI)/post-traumatic stress disorder support initiative. We were created in January 2016 as a partnership between the Canadian Mental Health Association Saskatchewan Division and the Royal Canadian Legion Saskatchewan Command. This partnership provides a network of service providers available to our members.
The target demographic of OSI-CAN is serving members and veterans of the Canadian Armed Forces, Allied Armed Forces, the Royal Canadian Mounted Police and community first responders or public safety personnel, which include municipal police services, emergency medical services, fire protection services, tow truck drivers of traumatic accident scenes, hospital trauma personnel, emergency communications specialists, all-volunteer first responders and corrections officers.
OSI-CAN seeks to empower and encourage our target groups to strive for recovery through peer and professional support.
No formal diagnosis or referral is required. Our support groups provide a secure and confidential forum that is built on anonymity. It is within the support group that other needs are identified, addressed and routed through our network of service providers.
We have an ever-expanding network of service providers to link members with other services necessary for their recoveries, such as housing, counseling, vocational training, psycho-social rehabilitation, advice on prescriptions, horse-assisted therapy and financial assistance for those needing a service dog and a Phone-In support group. OSI-CAN also provides a "Family and Friends of those with OSI" support group.
To learn more download the OSI-CAN stress injury/PTSD support initiative brochure.