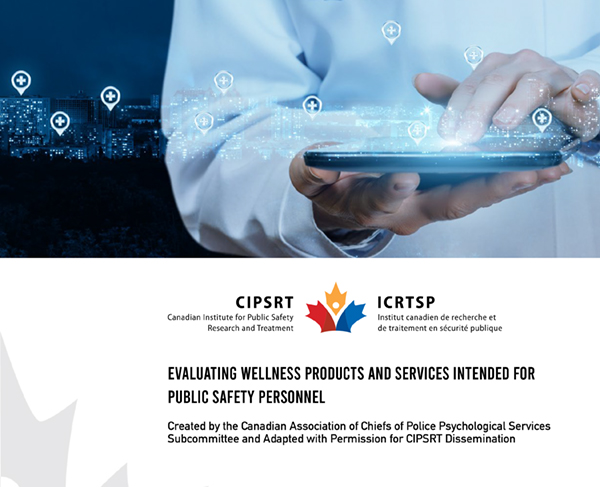 Evaluating wellness products and services intended for public safety personnel
There has been an increased focus on the health and well-being of public safety personnel (PSP) in recent years; "Public safety personnel" (PSP) is a term that encompasses personnel who ensure the safety and security of Canadians. Examples include: tri-services (police – including the Royal Canadian Mounted Police, career and volunteer firefighters and paramedics), correctional employees, border services personnel, operational and intelligence personnel, search and rescue personnel, Indigenous emergency managers and public-safety communications officials. The same increase has also brought rapid growth in commercial businesses marketing products and services purporting to improve employee wellness. Many vendors report having a unique approach to enhancing wellness outcomes and aggressively market their products, at times charging high prices for access to their content and services. PSP agencies may view such offerings as a means of accelerating their wellness programming and addressing gaps in their existing services; however, agencies may also be taking on some risk when entering into a contract with vendors who are marketing wellness products or services.
To learn more on risks and questions to ask, visit the CIPSRT website.